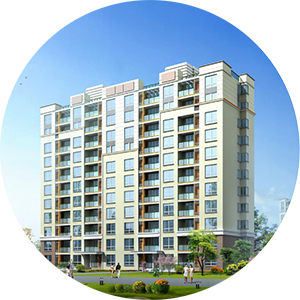 2004-2005
Huajiang Residential
Shanghai, China
Adrianse Group

The German joint venture Sinotecture was appointed to design a 300,000 sqm large-scale residential complex in an underdeveloped district of Shanghai. As General Manager of Adrianse, Florian worked at the interface of acting as bridge between both partners and leading the design concept phase and regular client interactions.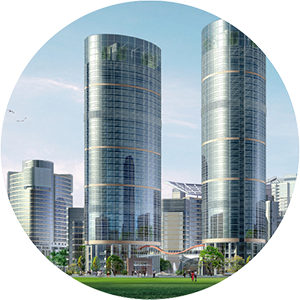 2002-2009
Oasis Lakeside Multi-Purpose
Shanghai, China
GHP International

This 25,000 sqm large multi-purpose city development at the periphery of Shanghai included various spaces for commercial and residential purposes. After supervising the design development team and helping obtain necessary local planning approvals construction commenced in 2005 and was completed in 2009.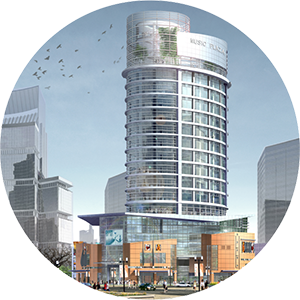 2004
Zhongchang Music Record
Shanghai, China
GHP International

This architecture proposal of a new office headquarter building for Shanghai Music Record Company was awarded first price in a design competition. Unfortunately, our design team was not appointed for the next planning phase as the project did not receive required planning approvals and was consequently not realised.
2003-2004
Morningstar Residential
Shanghai, China
GHP International

The local developer awarded GHP International to redesign the facades and entrance areas of an existing 80,000 sqm residential development. After several rounds of design revisions and material studies based on input of European design principles construction commenced in 2003 and was completed in twelve months.